Our wonderful people in alphabetical order!
Robert M. Anthony, PhD.
ROBERT.ANTHONY@mgh.harvard.edu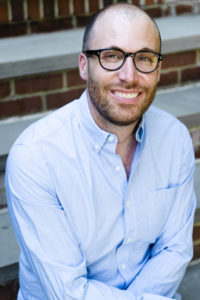 Rob is an Associate Professor at Harvard Medical School, and Principle Investigator at MGH in the Center for Immunology and Inflammatory Diseases. He joined the faculty in 2012 following a postdoctoral fellowship at the Rockefeller University. Outside the lab, he enjoys music, eating, traveling, and spending time with his family.
Sayantan Banerjee, PhD.
SBANERJEE9@mgh.harvard.edu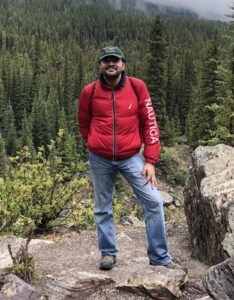 Sayantan joined the Anthony lab in May 2021. His research is concentrated on studying IgE mediated allergic reactions to design mechanisms for therapeutic intervention. Sayantan completed his PhD from Binghamton University, New York, where he investigated aberrant inflammatory responses of intestinal epithelial cells. Since his doctorate, he has also worked in India and Canada. When not working, Sayantan likes travel, hike, follow sports, and cook.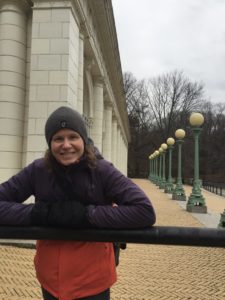 Michelle joined the lab in 2012, energized to help Dr. Anthony elucidate the role of antibody glycosylation in various immunologically mediated diseases.  She received a Bachelors degree in Behavioral Neurosciences from Johns Hopkins University, a Masters degree in Health Policy from Boston University and her MD from Univ of Massachusetts.  In the Anthony lab, Michelle focuses on translational aspects of antibody glycosylation. Outside of science, her interests include cycling, baking/cooking, classical music, hanging out with her amazing family.
Ana Laureano, PhD
ALAUREANO@mgh.harvard.edu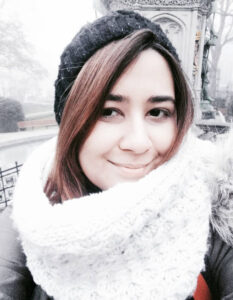 Ana received her bachelor degree in Biological Sciences in 2011 from Sao Paulo State University and got her Masters in Health Sciences in 2015 from Faculty of Medical Sciences of Santa Casa de Sao Paulo. She received her PhD in Biotechnology in 2020 from Federal University of ABC where she investigated anti-kallikreins scFv antibodies generated by phage display. Outside the lab her activities include music, reading, traveling, binge watching series, video games, and cooking.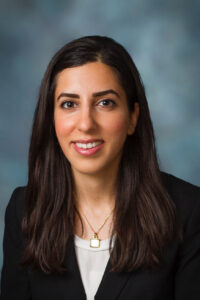 Tina is an Allergy & Immunology Fellow who joined the lab in summer of 2020. She is currently looking at the role of antibody glycosylation as biomarkers of allergy in patients completing peanut oral immunotherapy.  Tina received her Bachelors degree in Chemistry & Mathematics from Williams College, and her MD from the University of Texas Health Science Center at San Antonio. She completed her internal medicine residency at Baylor College of Medicine in Houston.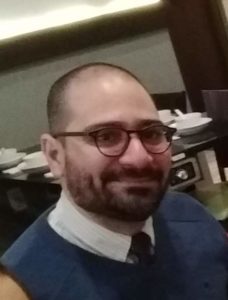 Jose joined the Anthony lab in 2014. He received his BSc in Biology from University of Puerto Rico, Rio Piedras, and his MD from Ponce School of Medicine at Puerto Rico. As a Postdoctoral fellow in the Anthony lab, Jose focuses on enzymatic modulation of IgG antibody glycosylation. Jose enjoys traveling with family, soccer and music.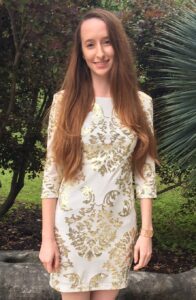 Sunny joined the lab in January 2021 as a Research Technologist after completing Bachelor's and Master's degrees in Biology at Rensselaer Polytechnic Institute. In the lab she keeps things organized and often assists others with their projects, primarily focusing on IgG. Sunny enjoys painting, reading, anime, cooking, and horseback riding.
Alex Trachtenberg, MS
ATRACHTENBERG@mgh.harvard.edu
Alex joined the lab in January of 2021 as the lab manager.  He has earned a Master of Science degree with a concentration in molecular biology and has been a research assistant at various levels at The George Washington University, Harvard Medical School, and the Boston University School of Medicine. After joining the Anthony Lab, he began work on the study of IgA1 Nephropathy.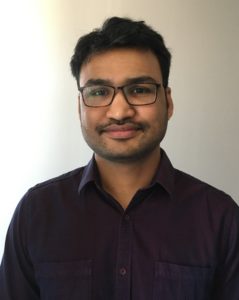 Ravi joined the lab as a Postdoctoral fellow in 2017. He completed his BSc in  Biotechnology, followed by his MS in Organic Chemistry at Osmania University, Hyderabad, India. His PhD was in Chemistry, focused on Investigating the role of actin-binding protein palladin in actin regulation at Wichita State University, Kansas. Ravi's main project is to elucidate the role of glycosylation in all four subclasses of human IgG. Outside of the lab, Ravi is interested in cricket.
Dan joined the lab as a technician in July 2019 after graduating from Cornell University with a BS in Human Biology. With a team of scientists, he worked to unravel the mysteries of glycosylation in IgE-mediated allergic diseases. Dan enjoys anime, BTS, cooking, and socializing. He will be attending the Renaissance School of Medicine at Stony Brook University to achieve his goals of becoming a clinician-scientist!
Maya Kitaoka, MS
Sr. Research Technologist, 2012-2020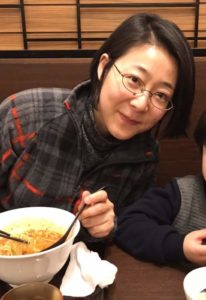 Maya joined the lab as a technician in 2012 when Dr. Anthony started his laboratory in MGH. She received a Bachelors degree in Microbiology from Oklahoma State University, followed by a Masters in Bacteriology, studying Vibrio cholerae Type VI Secretion System in Dr. Stefan Pukatzki's lab in University of Alberta, Canada.  In the Anthony lab, she mainly focused on IgG glycosylation while helping everyone with their projects. Her interests include swimming, cooking/baking (and eating), video games, comics/anime, and crafting. She left the lab in 2020 as a Senior Research Technologist and is now a Senior Scientist at Novartis.
Emma Laprise, BA
Lab Technician, 2017 – 2019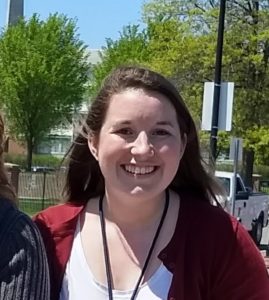 Emma joined the lab as a technician, helping Michelle with her clinical studies. After spending time with us, she pursued her other passion of skiing. She is currently pursuing a Master's Degree in Agriculture, Food, and Environment from Tufts University.
Kai-Ting Shade, PhD.
Instructor & Research Fellow, 2013-2021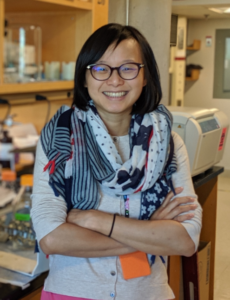 Kai was an instructor in Dr. Anthony's lab. She joined the lab in 2013 after obtaining her Doctor of Philosophy in Pharmacology from University of Oxford and since worked to reveal the secret of IgE glycans. When she gets a moment of peace from chasing her 3 kids, she likes to eat, read, and crochet. Kai is currently a Principal Scientist in the Immunology & Inflammation Research Therapeutic Area at Sanofi.